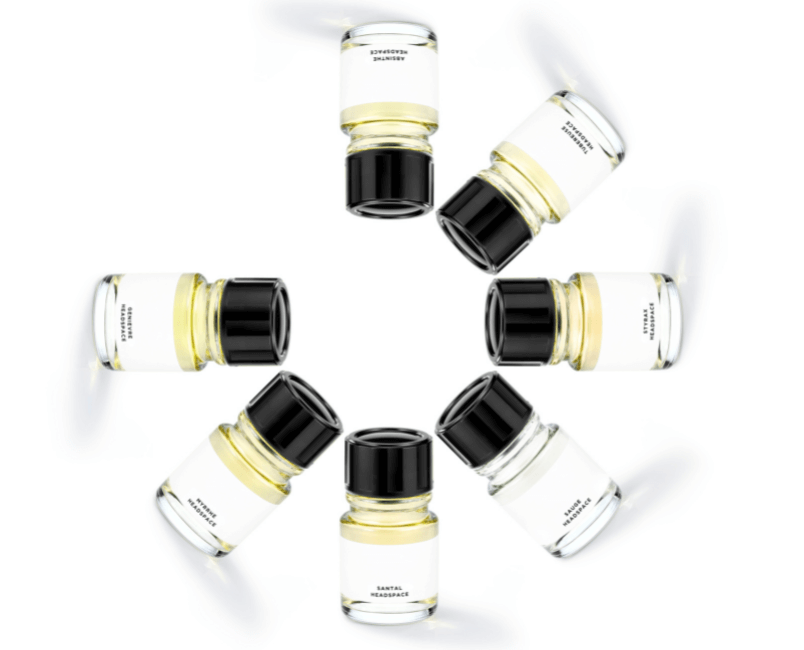 HEADSPACE
Trapping impressions, fleeting moments revisited by imagination, Headspace restores them with exceptional natural raw mate rials treated in overdose, and carefully selected 'Headspace' extracts, to create rare unique perfumes, opening the way to a poetic haute parfumerie restoring the incapturable.
Everything about
HEADSPACE
The Headspace bottle, created by Jules Dinand, with its sleek and functional design is a full-size replica of the countless vials that are found strewn across a perfu mer's desk. The bottle has also a minimalist paper label, a blank canvas to cast the imagination on to. Finally, a luxurious bakelite black cap completes the modern silhouette, with the ultimate goal of making the intangible tangible.
If modern perfumery combines natural and synthetic raw ingre dients, Headspace composes its fragrances with a high blend of naturals, skilfully enhanced through the lens of an emblematic, yet sometimes unexpected, natural raw ingredient.