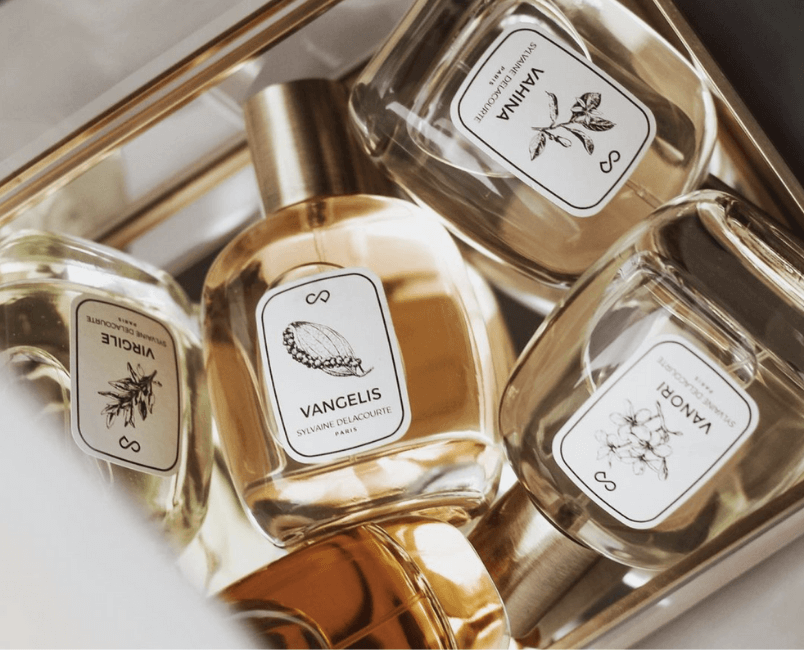 SYLVAINE DELACOURTE
At the heart of each fragrance, a noble and beautiful iconic raw material meets audacious and unexpected ingredients. We meet the challenge by reimagining these iconic raw materials in 5 original facets, to offer them a new, unique, and unexpected personality.
Everything about
SYLVAINE DELACOURTE
Sylvaine Delacourte, Perfume Creative Director for 15 years at Guerlain, created over 70 perfumes, including Insolence or the very first Petite Robe Noire. In charge of Custom Design Perfumes for Guerlain VIP clients, she designed perfumes reflecting the infinite nuances of a personality that make someone unique.
A perfume must first give you an emotion and it must always surprise and seduce you.  Sylvaine Delacourte's signature is to create perfumes that are faceted, refined, and steeped in delicacy, in contrast to punchy, overwhelming perfumes.