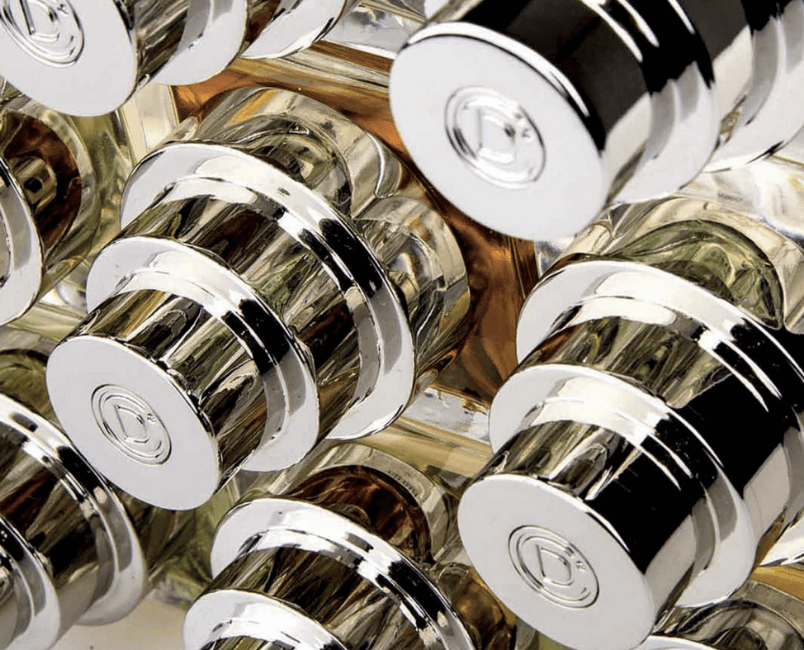 THE DIFFERENT COMPANY
Since its inception in 2000… The Different Company is a French perfume brand regarded as the reference of Haute Parfumerie Contemporaine. We celebrate the pleasure of the sense and the quest for olfactory beauty with exceptional fragrances designed by exceptional artists.
Just Chic
Complex olfactory creations, unconventional and rare raw materials: this is the Juste Chic Collection's quintessence. Five major perfume creators have signed the main olfactory chapters of this collection by proposing a new contemporary vision of luxury.
L'esprit Cologne
A surprising olfactory Collection, using the traditional components and codes of Eau de Cologne codes and twisting them in order to create complex and dense fragrances, hidden behind an immediate and easy access.
THE DIFFERENT COMPANY

Price

€104.17 (Tax Excl.)

THE DIFFERENT COMPANY

Price

€120.83 (Tax Excl.)
THE DIFFERENT COMPANY
Price
€104.17 (Tax Excl.)
THE DIFFERENT COMPANY
Price
€120.83 (Tax Excl.)
Home Fragrances
Perfume your home with luxurious fragrances... In order to extend your olfactory experience at home, as if the scent of your skin perfume was lasting over and over, discover our perfume diffusers and our scented candles which will sublimate your cocoon.
Tout savoir sur
THE DIFFERENT COMPANY
Our creators, Jean-Claude and Céline Ellena, Bertrand Duchaufour and Emilie Coppermann, are all among the most respected perfume composers worldwide.
They follow only one rule : create unique, elegant and unisex fragrances based on exclusive accords, with the best natural material. Indulge yourself in a world of olfactory pleasures to be worn daily without any constraints. Enjoy our exclusive bottle created by famous designer Thierry de Baschmakoff.

Because we believe that being Different is the ultimate luxury.