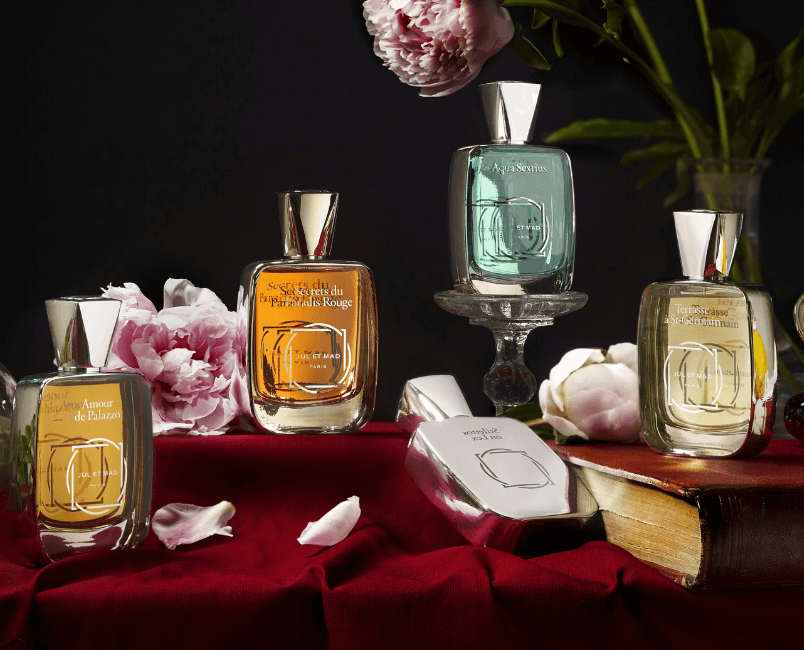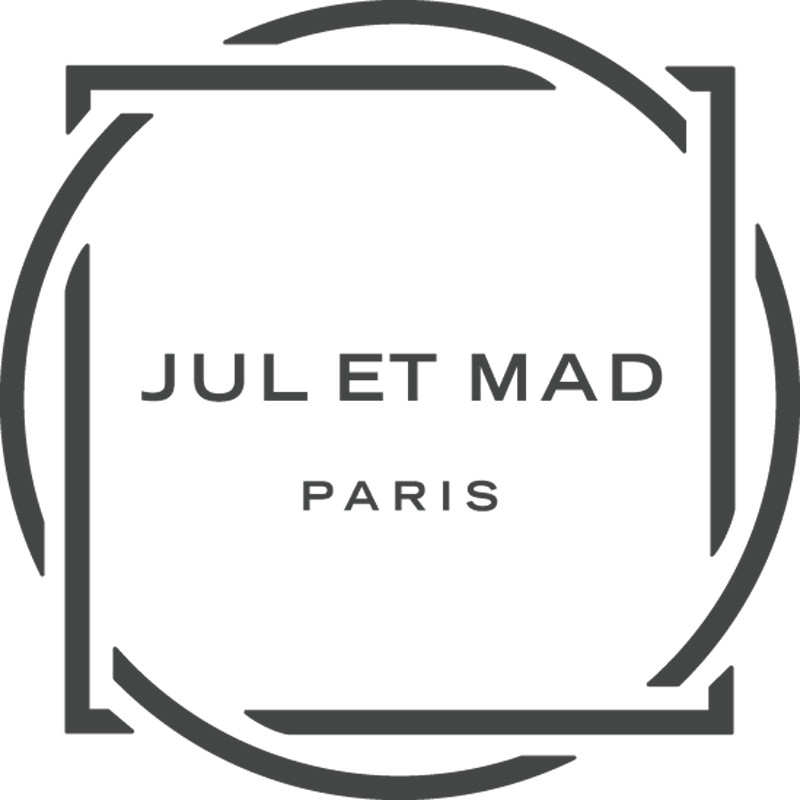 JUL ET MAD PARIS
JUL ET MAD Paris' originality and the highest level of expertise are further reflected in the complexity, the creativity, the quality and the refinement of each fragrance and its presentation. Internationally renowned perfumers, astonishing compositions, highest concentrations, exceptional presentations and diversity of formats further define and complete this authentic perfume brand, where rarity and costs are no barrier, thus offering the unique experience of a "perfume without compromise".
Les Essentiels
Always inspired by the creators' LOVE - their love for superb raw materials, rare ingredients and pure essential oils – this new EDP collection focuses on creations highlighting a specific note or a precise accord. What can be more beautiful and obvious than honoring the exceptional ingredients, the very essence of their unique creations, making of JUL ET MAD Paris an authentic "Maison de Haute Parfumerie"!
Les Classiques
Love has its Perfumes Everything has started with the magical encounter between two persons on the streets of Paris… An encounter between two cultures, two continents, two passions, two souls… An encounter rapidly transformed in a beautiful « Histoire d'Amour » revealed now through an extraordinary collection of "parfums de créateurs" valorizing the originality, the emotion, the quality. The couple's most precious moments are compiled in an original novel, an addictive « mélange » of intrigue, magic, and emotion, each chapter being characterized by an exceptional perfume, true revelation of passion and new sensorial emotions.
Les White
After sharing their extraordinary love story, Julien and Madalina unveil another dimension of the couple: their universe, their passions and way of life. The new collection is inspired by the couple's love for culture: music, art, history, philosophy, all an integral part of their life. Les "WHITE" debuts in 2015 with a most beautiful and luxurious trilogy of extraordinary "Extraits de Parfum" made with the purest and rarest essential oils to express the couple's love and passion for the mysteries and greatness of ancient lost civilizations. In 2018, three more exquisite compositions complete this highly-luxurious collection, all honoring the couple's most favorite works of art from painting, sculpture and ancient tapestry.
Everything about
JUL ET MAD PARIS
« Le Luxe à la Française »
The excellence, the French savoir-faire, an incomparable artistic refinement and the absolute luxury are reunited in a single, exceptional Haute Parfumerie house, JUL ET MAD Paris.
Since its launch in 2012, the Art of Perfumery became the scene where a beautiful and extraordinary Histoire d'Amour is revealed: the very true story of the two founders, Julien (JUL) and Madalina (MAD).
JUL ET MAD Paris creations are entirely and exclusively imagined by the two founders. Under their direct supervision, a close collaboration with renowned French artisans and partners specializing in the perfumery field allows the materialization of the creative ideas.
 Reunited in two distinct collections, "Les Classiques" and "Les WHITE", the Extraits de Parfum, veritable olfactory masterpieces composed with rare absolutes and the purest essential oils, are the fruit of an extremely tight collaboration between the nez and the founders, a veritable four-hand play.