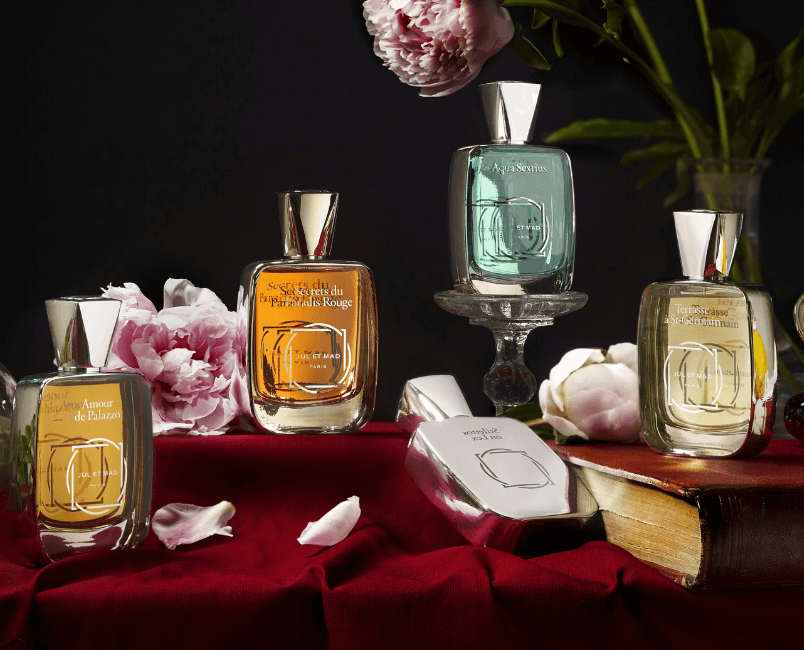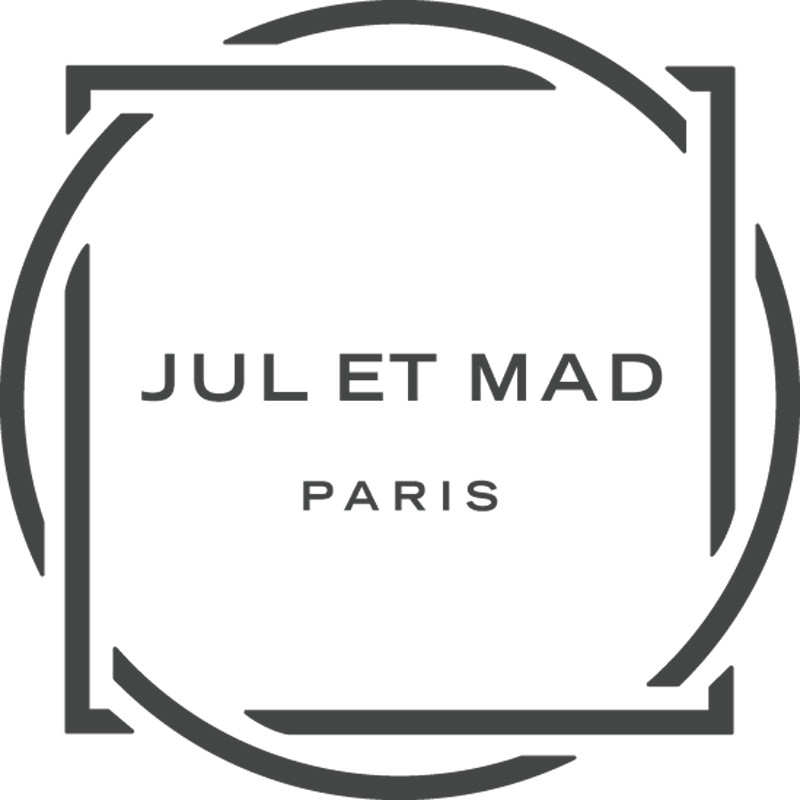 JUL ET MAD PARIS
JUL ET MAD Paris' originality and the highest level of expertise are further reflected in the complexity, the creativity, the quality and the refinement of each fragrance and its presentation. Internationally renowned perfumers, astonishing compositions, highest concentrations, exceptional presentations and diversity of formats further define and complete this authentic perfume brand, where rarity and costs are no barrier, thus offering the unique experience of a "perfume without compromise".
Tout savoir sur
JUL ET MAD PARIS
« Le Luxe à la Française »
The excellence, the French savoir-faire, an incomparable artistic refinement and the absolute luxury are reunited in a single, exceptional Haute Parfumerie house, JUL ET MAD Paris.
Since its launch in 2012, the Art of Perfumery became the scene where a beautiful and extraordinary Histoire d'Amour is revealed: the very true story of the two founders, Julien (JUL) and Madalina (MAD).
JUL ET MAD Paris creations are entirely and exclusively imagined by the two founders. Under their direct supervision, a close collaboration with renowned French artisans and partners specializing in the perfumery field allows the materialization of the creative ideas.
 Reunited in two distinct collections, "Les Classiques" and "Les WHITE", the Extraits de Parfum, veritable olfactory masterpieces composed with rare absolutes and the purest essential oils, are the fruit of an extremely tight collaboration between the nez and the founders, a veritable four-hand play.