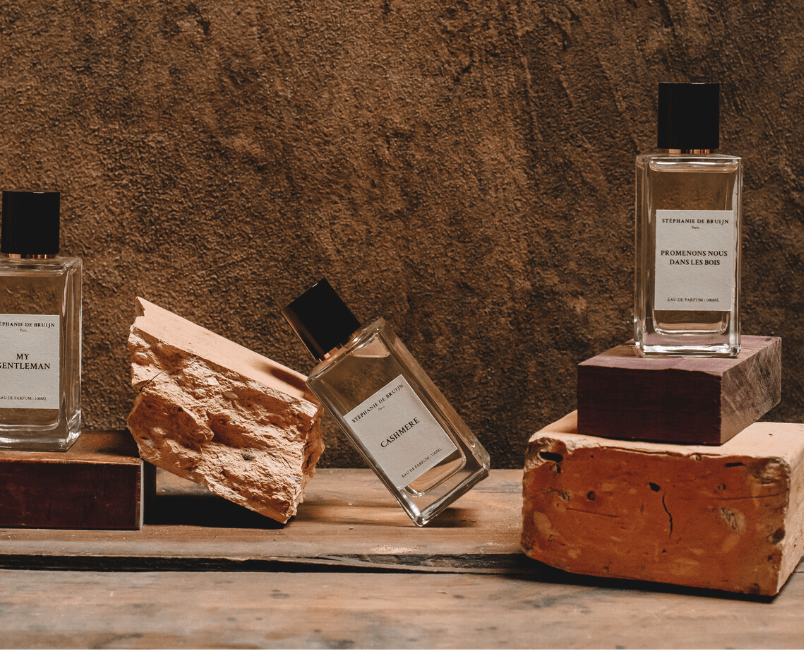 STEPHANIE DE BRUIJN PARIS
Stephanie de Bruijn puts her know-how of excellence at the service of each composition, which she imbues with this modern and refined elegance that makes the charm of Parisian women.
Everything about
STEPHANIE DE BRUIJN PARIS
Stéphanie de Bruijn grew up in the Grasse region (south of France), and it is in this place with such special scents that she fell in love with Perfume and what it represents. In 2001, Stéphanie de Bruijn won the International Perfume Competition, with her ready-to- perfume couture "Poignées d'Amour".
Wishing to go to the end of this deeply human adventure, Stéphanie de Bruijn decides to offer her talents and her listening skills by opening in 2008 her intimate and confidential boudoir-laboratory, at 52 rue de l'Université, in the heart of the 7th arrondissement of Paris.
France :Perfumes producted in France by french suppliers.
 Quality : Care taken in the sourcing of partners, suppliers and employees guaranteeing the quality, power and elegance of all our products.