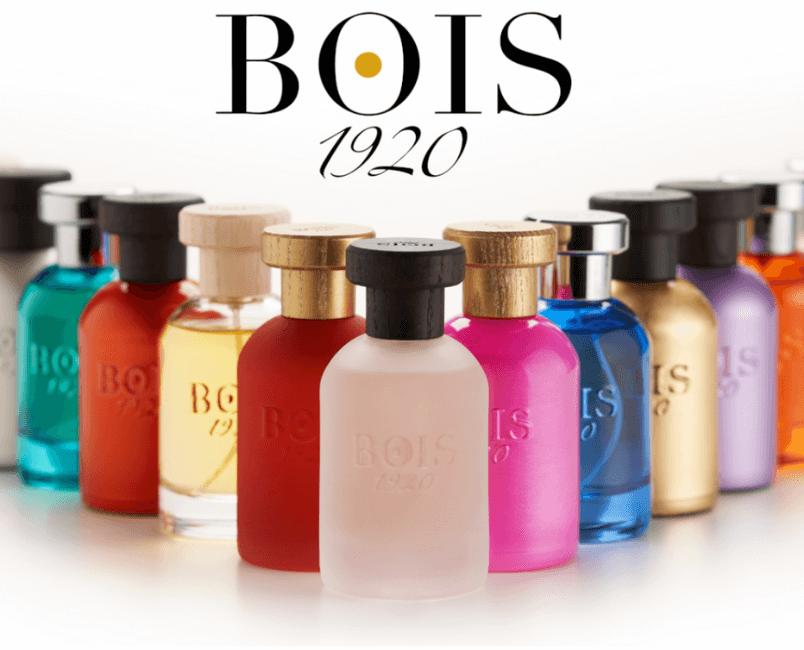 BOIS 1920
Bois 1920 is a brand that expresses the Galardi family's passion for the art of perfume – making which is handed down from one generation to another. Passion that livens up, inspires and carefully enriches our line, of 30 fragrances today.
Everything about
BOIS 1920
The story all began in the 1920 when the grandfather Guido Galardi starts experimenting, the first formulas in his tiny workshop in Florence. He began collecting the "Spigo" (Lavander flowers) which ripens on the Florentine hills. His pursuit mixes different expressive features: essential oils, scented solutions, perfumed bags. All these characteristics inspire and shape the brand Bottega Italiana Spigo 1920 (BOIS 1920) which acquires a worldwide importance over the years along with recognised rewards. In 2012 Bois 1920 was selected among the best five olfactory expressions at the FiFi Awards (the Oscars of perfumery) in New York.

Today Bois 1920 represents the added value in the niche perfumery sector playing an active role towards new olfactory versions that need to be explored and worn. A role that engage, inspire and harmonize our senses.

Jovoy showcases a selection of this of thirty-three fragrances collection. Exclusive, timeless fragrances. Each creation is an alchemy, unique in its sensations, born out of an ancient perfume culture, which is centered on the excellence of raw materials for creating new, precious versions.

These fragrances are characterized by the utmost emphasis on the smell character of the essences, conceived to last persistently.