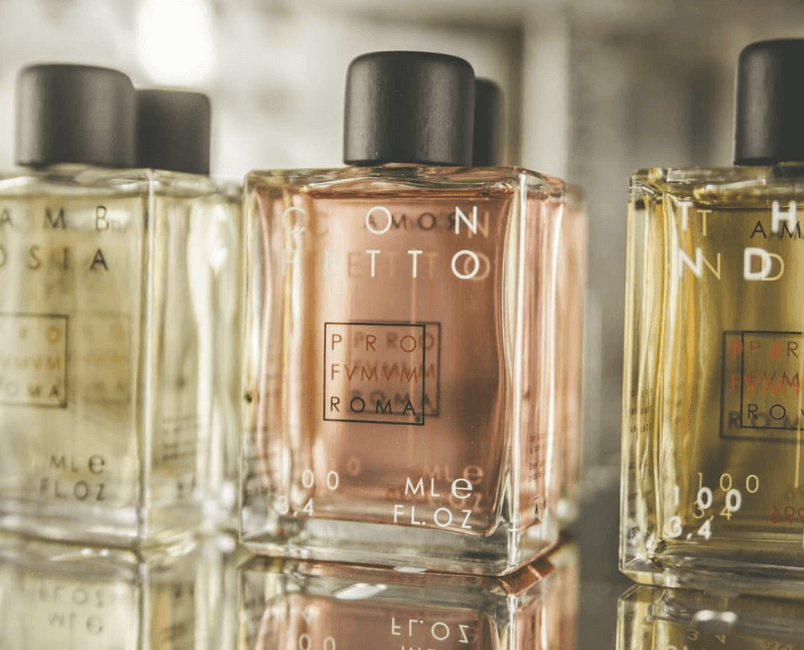 PROFUMUM ROMA
Don't call them simply scents: PRO FVMVM ROMA is an of olfactory concept.

The fragrances of PRO FVMVM ROMA remind us of a precise moment of the past - personally or imaginary lived – and brought to a new life.
Everything about
PROFUMUM ROMA
The smells are an inner part of ourselves, which we transfer to the others. An unfailing communicative device, underlining our real attitude or creating a sort of alter-ego. According to our personality we identify ourselves with the fragrance we wear, and we spread a precise personal identity: cheerful, serious, determined, hilarious, rebel. The fragrance becomes a part of ourselves, something belonging us truly and deeply.

PRO FVMVM ROMA embraces these beliefs, by designing upscale olfactory concept fitting like a second skin, like an enchanting dress sliding on our body.