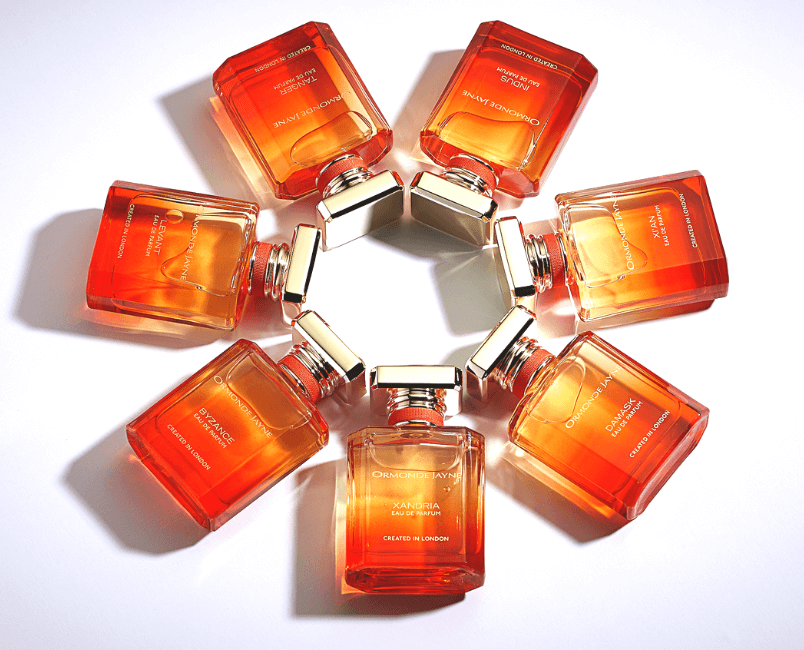 ORMONDE JAYNE
Ormonde Jayne's philosophy is one of quality and true luxury, the pursuit of beauty and elegance. Our perfume library is based on an exquisitely simple principle– extraordinarily beautiful scents created using speciality oils not widely used in the perfume industry today.
Everything about
ORMONDE JAYNE
Linda Pilkington personally sources and visits the growers worldwide, from Madagascar to Morocco ,thus knowing not only the plantations and their owners, but also intimate details about climate and local environment. Rare oils are hunted down for the perfumes and only those among the best that can guarantee quality and supply are blended with specially selected botanical extracts. Our creations not only smell, feel and look sublime-they all truly perform.
Ormonde Jayne stands for return to the golden age of perfumery, an elegant era when fragrance creation was a fine art, when essential oils and absolutes were infused for a period of months before filtration and then allowed to mature again before bottling, resulting in a deeper, more complex perfume. Ormonde Jayne's oils are compounded from finest ingredients available and matured in the classical style in our own London laboratory. By doing so, Ormonde Jayne's creator Linda Pilkington upholds the fine art of exquisite perfumery whose principles she meticulously applied in every creation included in her fragrance collection.
"The quality of English craftsmanship, the art of French perfumery and the natural harmony of the Orient are blended to create the ultimate olfactive sensuality "Linda Pilkington - Creator & Founder