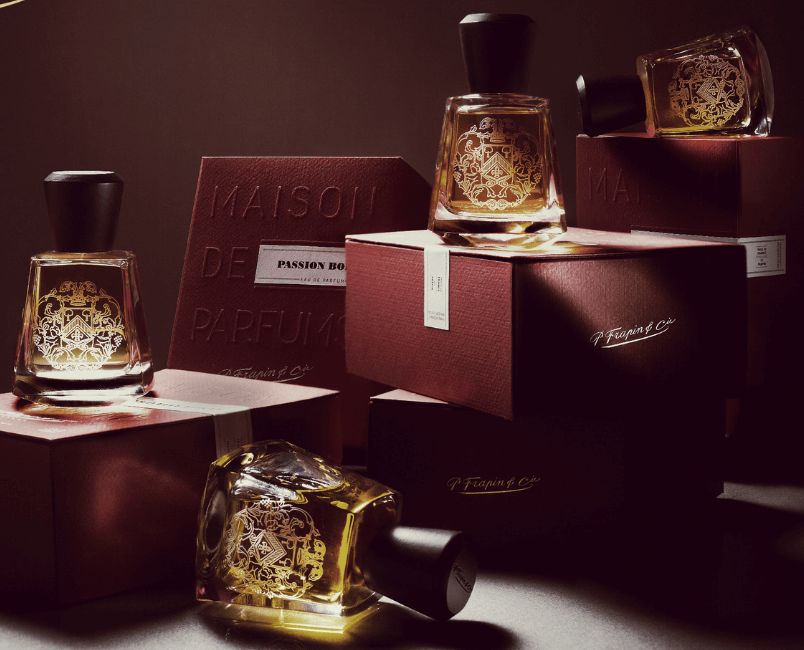 FRAPIN
Discover Frapin & cie Perfumes, bewitching, evanescent, exhilarating, fascinating, realized with the noblest row materials combined with a ancient know-how.
The quintessence of land and time. Of sensuality and emotion. Of French know-how and art de vivre…
Since 1270, the artisanal, family-owned Frapin has been refining its methods of producing cognac, controlling each step of the process, a quality-driven approach which yields some of the best cognacs in the world. It is to extend this approach and to underline the relationship between two exceptional crafts epitomizing the greatest traditions of French luxury that we have decided to offer scents inspired by our cognacs, our history and our land.
Frapin & cie Perfumes tell us the story of an illustrious family, a glorious field and of a time honored know-how. Frapin & cie Perfumes are a journey in time and space, they take us; they evoke and awake distant feelings.