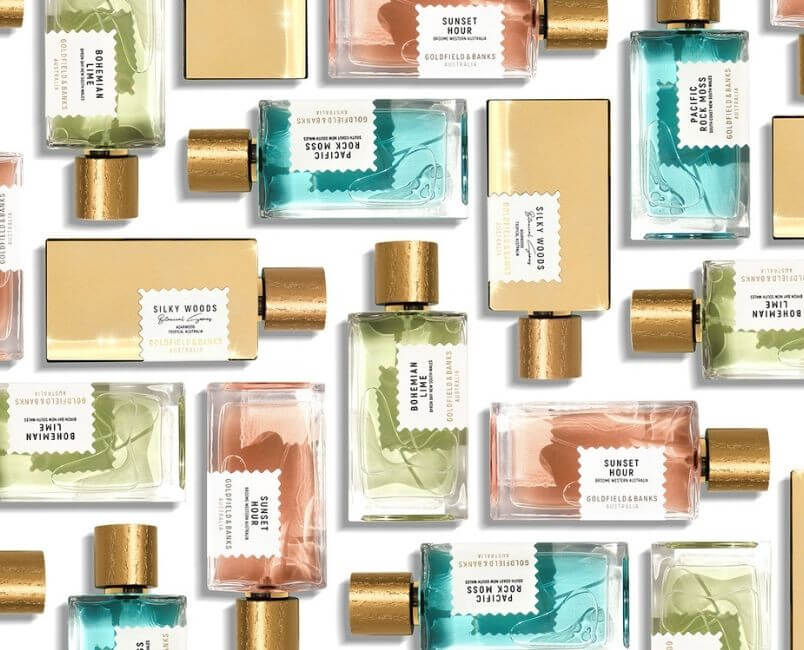 GOLDFIELD & BANKS AUSTRALIA
Legend has it that sandalwood is born and grows on Australian fields of gold... Goldfield & Banks is a luxurious and precious collection of gender-free fragrances featuring exceptional pure and rare Australian essences and oils unexplored in modern perfumery.
The Native Collection
Combining the science of Australia's most authentic native essences with centuries of French expertise in the art of perfume making, our Australian - born perfumes are a quest for the ultimate Australian olfactory experience.
Botanical Series
The Botanical Series by Goldfield and Banks pays tribute to the exceptional purity, idyllic climate, and richness of soil that has made Australia a fertile continent like no other. Long renowned as the home of clean beauty trends, Australia is now the new fragrance frontier cultivating locally the world's most prestigious perfume ingredients in a serene and green environment.
GOLDFIELD & BANKS AUSTRALIA

Price

€162.50 (Tax Excl.)
GOLDFIELD & BANKS AUSTRALIA
Price
€162.50 (Tax Excl.)
Tout savoir sur
GOLDFIELD & BANKS AUSTRALIA
Native woods, flowers, moss, resins, leaves and fruits have been carefully harvested to create a new and haunting Australian dream:. One of burning deserts, sparkling coastal vistas, and deep, beautifully scented forests.A celebration of the extraordinary beauty of Australia and its botanical richness.