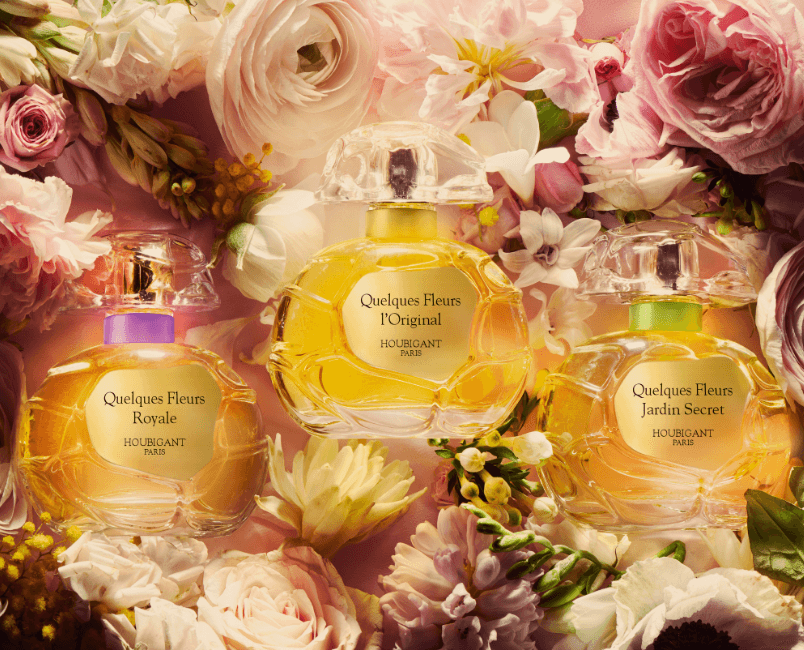 HOUBIGANT PARIS
Uniting a masterly link between past and present, the House of Houbigant's exquisite, timeless fragrances harness four centuries of in-house innovation, ingenuity, virtuosity, and artistry.
Collection Privée
La Collection Privée is a collection of precious essences, blended only with pristine, pure, authentic ingredients in extreme concentrations to guarantee superior, potent, highly-nuanced fragrances. While being resolutely modern in the creation of its juices, the Collection Privée honors the history of Houbigant, giving a new life to the bottles and the names that have made the history of the house.
Tout savoir sur
HOUBIGANT PARIS
The renowned House of Houbigant was founded in Paris in 1775 by French perfumer, Jean-François Houbigant.
From regal, eighteenth-century roots, Houbigant's venerated, luxurious fragrances have defined the scent of noble society and revolutionized the art of perfumery through refined, iconic and eternal essences such as Fougère Royale and Quelques Fleurs.
With a deep commitment to the art of perfumery, Houbigant continues to create evocative stories and communicate strong emotion through exemplary raw materials and innovative craftsmanship.