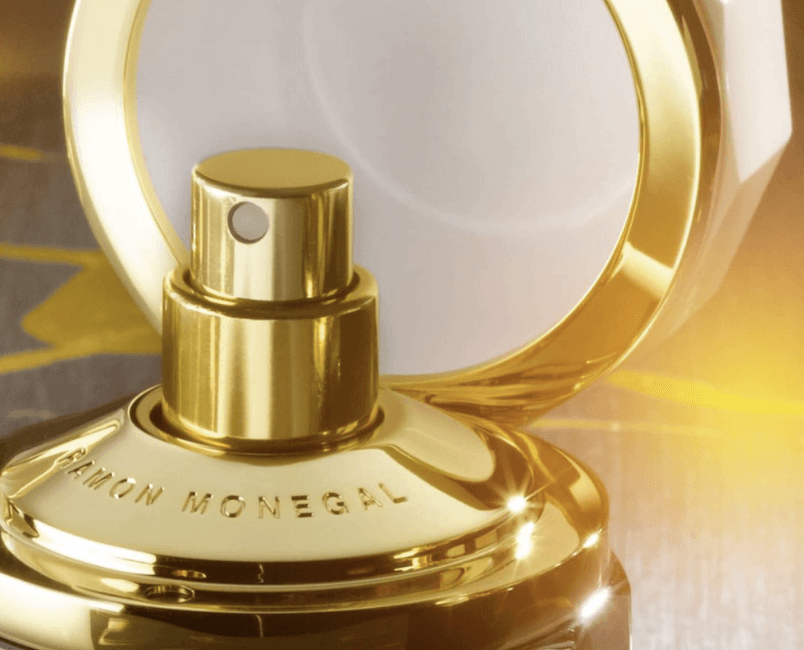 RAMON MONEGAL
Ramón Monegal, born in Barcelona in 1951, belongs to the most important family of perfumers in Spain. He is a member of the fourth generation of the founders of Myrurgia, which was an appointed supplier to the Spanish Royal House, and Ramón was their most important and international representative.
Everything about
RAMON MONEGAL
His training began back in 1972 at Myrurgia, where he submerged himself completely and became intimate with the most essential scents such as the mythical infusions of ambergris, tonka bean, musk, castoreum, civet and iris. His training continued in Geneva with his mentor, the maître parfumeur Artur Jordi Pey (Firmenich), then in Grasse with Marcel Carles (Roure Bertrand and Argeville) and finally in Paris with Pierre Bourdon (Takasago and Fragrance Resources).
From his beginnings as a perfumer, Ramón Monegal began to develop the concept of olfactory image, which he continues to enrich and nurture today. His sensitivity, thoroughness and zeal in preparing his creations in all their phases and aspects led him naturally to be involved in the processes of conceptualisation, design and communication as well. To acquire expertise in these fields, he complemented his studies in architecture with a course at the Barcelona Design Centre in 1977.
Ramón Monegal created his first fragrance in 1979, which soon flowered into an unexpected success within the house of Myrurgia. From that time on, he took over the creative management of the business for more than 20 years. In 2000, the Puig Group acquired Myrurgia and he was asked to continue creating successful new fragrances for the group.
In 2007, he left his position within the group and, after a period of reflection and experimentation, he started the project he had always dreamed of: creating his own fragrances and reaching his public directly and signing his creations as a true perfumer, without filters, without mediation.
After 40 years in the profession, having become a master perfumer and an authentic nez, Ramón Monegal's challenge is to reach excellence and transfer his knowledge to the fifth generation. Perfume can only rise to the level of art when accompanied by an absolute freedom of the creative mind able to create formulas and use proportions of ingredients unbridled by costs or marketing filters, and with artisan methods that are now returning to the forefront; Ramón Monegal knows this well and, in 2009, he realised his cherished project: offering an authentic fragrance collection of a master perfumer and opening his own signature showroom as did the perfumers of the golden era before the days of mass production.
Currently, Ramón has his own workshop specialising in mixing, macerating, producing and controlling his fragrances; he works with the true freedom than only the luxury provides to reach the art; he does not set limits to his imagination; he uses the most noble and exclusive essences in the world to convey timeless feelings and emotions with Mediterranean passion, recuperating timeless craftsmanship as the natural path to artistic creativity. He excites, seduces and surprises, creating pleasure, desire and magic. He decodes the language of smells and, as teacher, proposes olfactory messages with his extensive collection of unreleased compositions, making users accomplice —holding their hand to cross the path of addictive elixirs, filters, extracts and perfumes that make up olfactory communication.