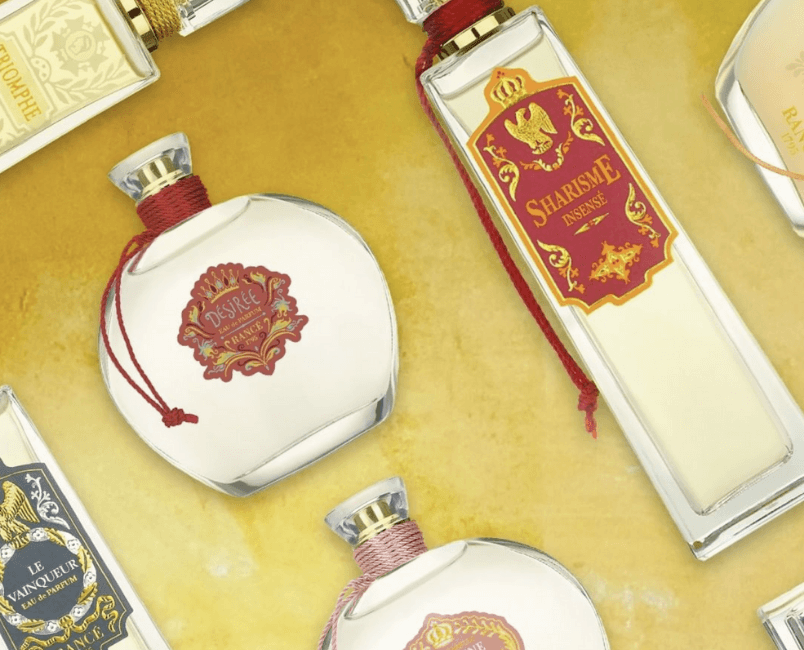 RANCÉ
Founded by Louis Rancé in Grasse in the 1600s as a Maître Gantier workshop, Rancé became a perfume Maison since 1795. Known as the official supplier of the French Imperial Court and Napoleon's favourite perfumer, François Rancé revolutionized the Art of Perfumery by creating fragrances of a timeless excellence.
Subsequent Rancé generations continued to develop innovative fragrances and gems of perfumery for illustrious figures of their time.
Moved to Milan in 1902, the Company Headquarters now host a permanent Museum, which features Rancé historical Products, Archives and the Corporate Collection of objets d'Art de la Parfumerie. 
Today, the Rancé seventh generation is carrying on the family's traditional craft, inspired by ancient recipes, selected natural ingredients, passion, research and creativity. A unique blend of French elegance and perfume mastery, Italian taste for art and craftsmanship, Rancé 1795 fragrances draw an uninterrupted dialogue between tradition and trendsetting.
Art, poetry and science, hand-knotted silk threads and travels to distant lands: these are the ingredients of the Rancé 1795 recipe of Contemporary Excellence.