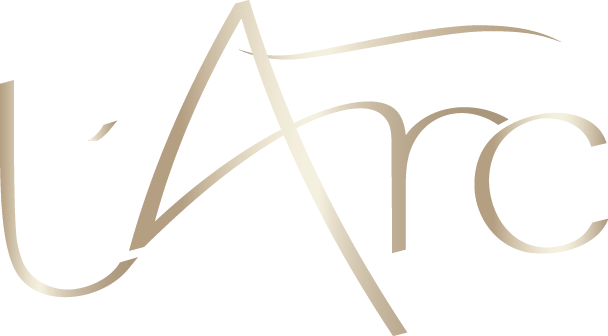 L ARC
L'Arc's exquisite craftsmanship is reflected in its meticulous attention to detail, especially when it comes to the design of its elegant bottles and the choice of its complex fragrances.
L'Arc, a unique niche perfume house
L'Arc Perfumes is a unique perfume house rooted in the love of art and travel. It is named after a major element of architecture: the arch, a structural figure spanning the opening between two points. L'ARC, as a metaphor, perfectly illustrates the ambition of the house: each fragrance invites us to cross over to another shore, whether physical or spiritual, like a wondrous olfactory journey, a real sensuous odyssey.
L'Arc, an age-old odyssey, from past to present
L'Arc Fragrance originates from the discovery of an ancient travel book dating from the late eighteenth century, which belonged to an extraordinary French Master Architect and perfumer. Remaining anonymous, his infinitely rich writings are a wonderful testimony to a new era, a heritage of the Enlightenment which opened up to the whole world in search of knowledge, science, different cultures and artistic exchanges. It is also the story of a remarkable man, a true pioneering adventurer, who left France to reach South America through bewildering travels worthy of Jules Verne's novels. On the road, his passion for architecture will be matched by that of perfumes. A man of art and perfumery, brand founder Faddi Al Haddad chooses to honor the mysterious Master architect and perfumer by creating perfumes from the memories and testimonies scrupulously documented in his memoirs.
L'Arc, a fragrant odyssey
Similar to the stories of the master architect and perfumer, L'Arc bridges the gap between countries across the world, seeking out the best available natural and organic ingredients, Gathered from sustainable sources. Established in Grasse, the perfume house pays tribute to the legacy of french perfumery, as well as to our adventurer whose first travel log begins at the gateway to the Mediterranean. French perfumers Julien RASQUINET, Jean-Claude Astier and Marc-Daniel Heimgartner Took on the task of resurrecting the memories of the master architect and perfumer into two distinct and complementary collections: Voyage Odyssey & Memoir Odyssey.
«Voyage Odyssey» is a collection of fragrances dedicated to the countries spanned by the master architect-perfumer. They reveal a physical and carnal relation to a specific place. It's a declaration of love to the world, an ode to multiculturalism.
«Memoir Odyssey» conjures the sensations and emotional connections associated with all epic travels.
More intangible and elusive, these fragrances magnify inner journeys and sensory experiences. Timeless and universal, the fragrances of the Memoire Odyssey connect the past to the present.
L'Arc, its DNA
Emancipation, Freedom, Rebirth, Pioneering, Conquest, Unknown, Courage, Anti-conformism, Wild creativity, Quality, Luxury, Attention to detail, Tradition, History, Perfumery, Excellence, Craftmanship.