Acqua Home Fragrance
Vous devez être connecter à votre compte client
Description
This delicate aquatic fragrance is born from the fresh and plump notes of basil leaves, sea scents and white musk. A fresh, marine-like home fragrance, which exudes tranquility and is ideal for relaxation in living spaces and bedrooms.
Alcohol, Propylene Glycol, Tetrahydro-Methyl-Methylpropyl)-Pyran-4-Ol, Hexamethylindanopyran, Bht, Linalyl Acetate, Linalool, 2,6-Dimethyl-7-Octen-2-Ol, Hexyl Cinnamal, Butyl Methoxydibenzoylmethane, Nopyl Acetate, 2-T-Butylcyclohexyl Acetate, Methyl Alpha-Ionone Isomers, Cis-3-Hexenyl Salicylate, Cyclamen Aldehyde, C.I.Acid Blue 3, Limonene, 2,4-Dimethyl-3-Cyclohexene Carboxaldehyde, Aqua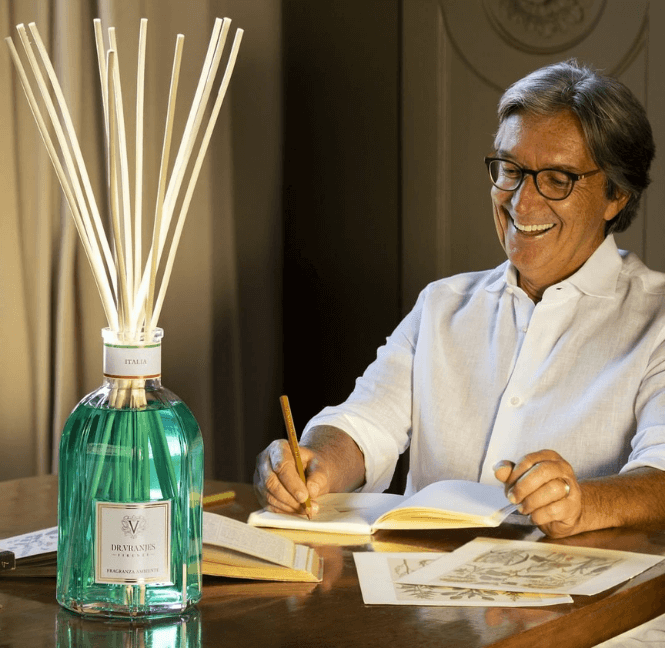 Dr. Paolo Vranjes
Perfumer's Word
"The inspiration behind the creation of Acqua came to me during a wonderful early morning walk on the beach. Precious moments spent listening to the sound of the waves and breathing in the scent of the sea. In this time of solitude, the sea seems to reclaim its colours and scents, taking them away from the darkness of the night."