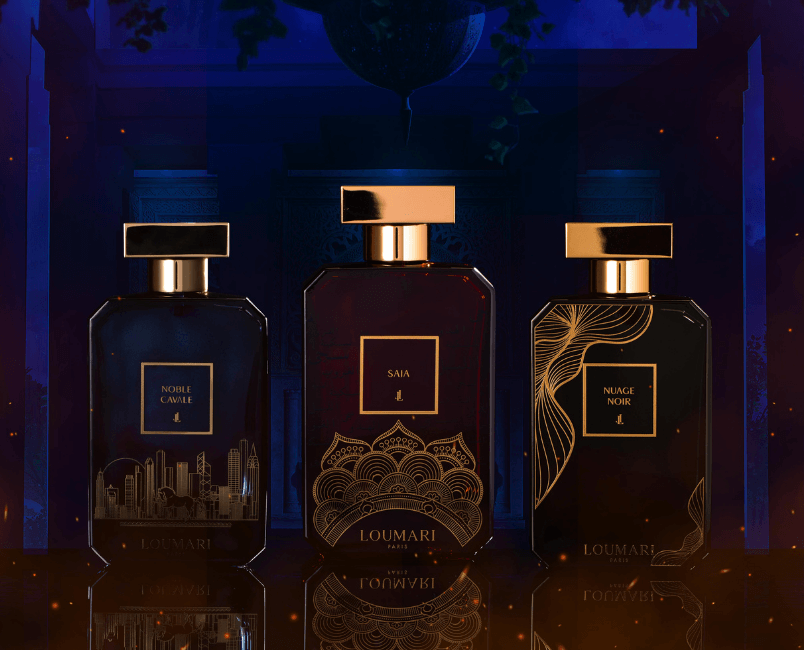 LOUMARI
The LOUMARI House, committed to the noble Middle Eastern heritage, brings to French High Perfumery a unique and intimate fusion with the fascinating world of ancient Arab generations. It is all about diving into eras marked with the fumes of incense, radient centuries which atmospheres were filled with aromas and essences giving everyday life a fragrant and captivating rhythm.
Based in Paris, world capital for luxury, LOUMARI is a prestigious and independent perfume house. Thanks to its collaboration with perfumery craftsmen and their unquestionable savoir-faire, the house can transform its olfactory imagination into precious liquids.
Editor in command, master in the art of blending rare and luxurious raw materials, LOUMARI sets in and offers its own vision of olfactory renewal.