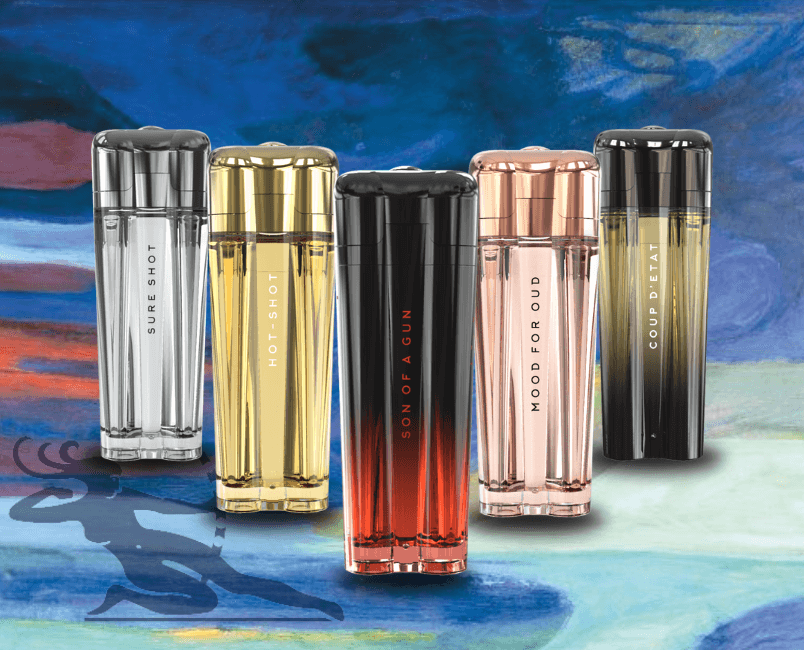 MILES WAMBAUGH PARIS
Miles Stewart Wambaugh, a Franco-American artist, was born in Paris in 1965 of a Parisian mother and a Bostonian father.
"I felt the need to create a work with a message made of an alchemy of the seen and the unseen; albeit smelled and felt. This perfume brand now exists thanks to the magic of my meeting Pierre Dinand and perfumers Jean-Louis Sieuzac et Dominique Ropion."
Everything about
MILES WAMBAUGH PARIS
Miles Wambaugh's perfumes are unique olfactory mirages and visions. Each perfume manifests one of his visions, one of his paintings. Colors, vibrations, motion, hues; scents and paintings echo and color one another. The perfumes are the creations of Dominique Ropion's and Jean-Louis Sieuzac's, both perfumers for IFF. They have priviledged a great number of natural ingredients produced by the Laboratoire Monique Rémy in order for Miles's colored resonances to vibrate. The collection consists of five perfumes which correspond to five paintings: Coup d'Etat, Sure Shot, Mood for Oud, Son of A Gun, Hot Shot. Perfumes to be shared, bearing enigmatic names which make sense both in English and French. Names which sound and resonate, revealing the immediate atmosphere of the perfume they transcribe. The perfumes were elaborated with a great many natural ingredients to depict the paintings' vibrant lively color. They are also very concentrated at over 20% and are known as « extraits de parfum » with exceptional lasting intensity. These perfumes are as rich and potent as the works that introduce them.