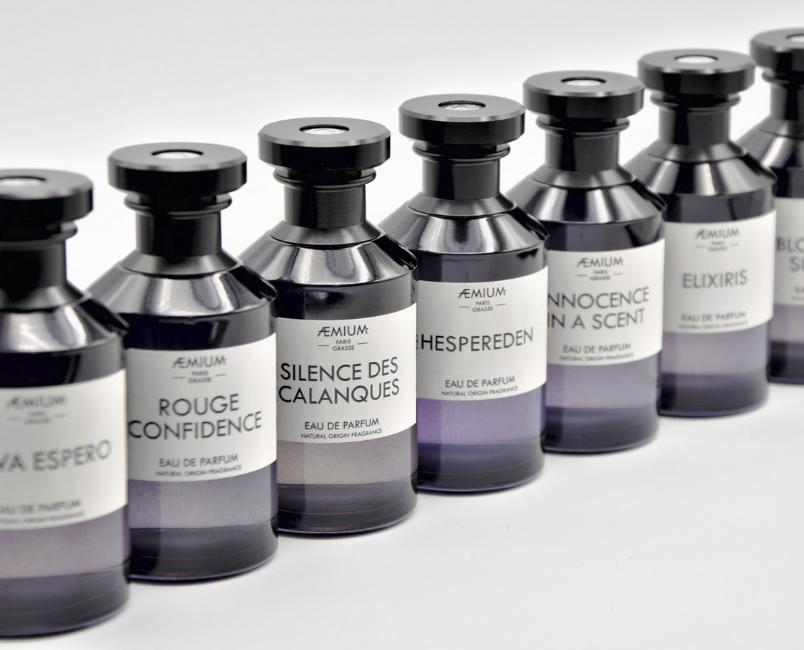 AEMIUM
AEMIUM is the first French luxury perfume house that is both natural and eco-friendly.

It draws its inspiration from the pioneers of perfumery at the beginning of the century. Conceiving each perfume as an art object, AEMIUM's creations are singular and audacious, natural and unique, like the men and women to whom they are addressed.
The compositions, using the noblest natural materials, are vegan and healthy, with more than 99.9% naturalness and at least 74% organic ingredients. No synthetic ingredients from petrochemicals are present in AEMIUM fragrances. Neither colorant, nor anti-UV, nor anti-oxidant of controversial synthesis, such as BHT. This requirement allows the perfumes to be certified organic and natural by ECOCERT.

The packaging is designed in an eco-responsible manner: light, refillable and recyclable, banning plastic wherever it is not essential and limiting the use of bleached cardboard. The boxes have been replaced by French poplar wood.

Products are sourced, manufactured and packaged in France, and the supply chain is designed from start to finish to reduce the carbon footprint. AEMIUM is a member of 1% For The Planet and donates 1% of its turnover to an environmental association.