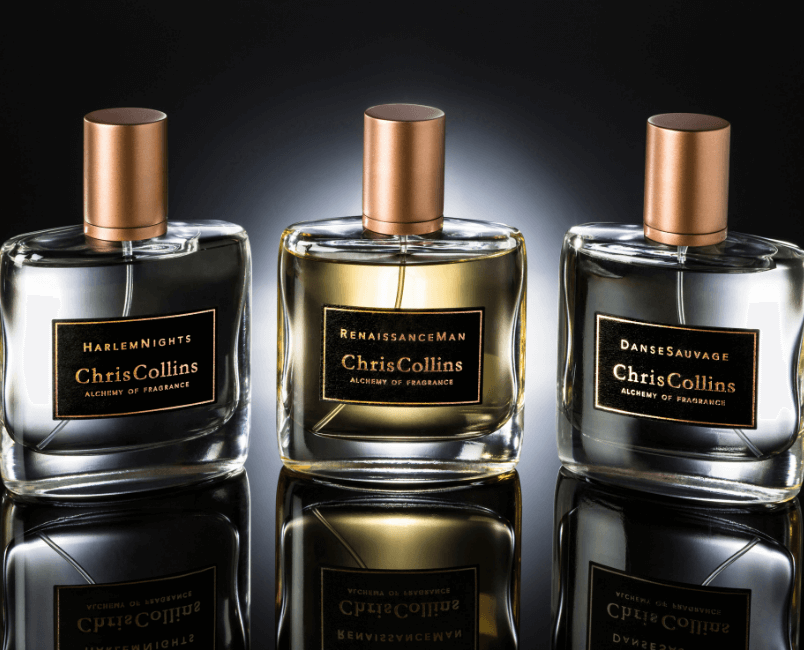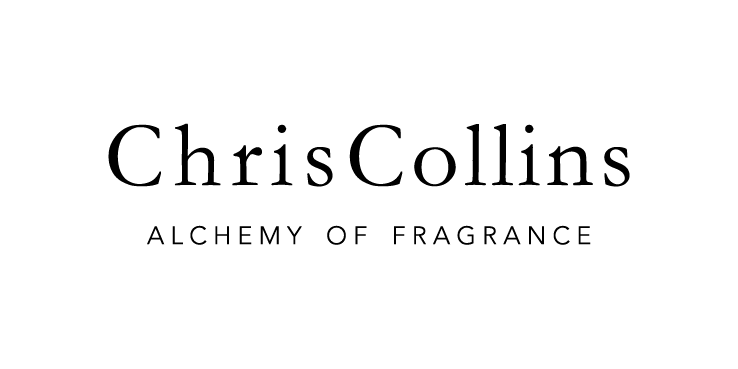 CHRIS COLLINS
A collection of perfumes inspired by Harlem and its emblematic figures.

An inexhaustible source of inspiration, Harlem can be sung, danced, read, photographed and shown on the big screen. But until now, this mythical neighborhood had never been depicted in perfume.
Dark Romance Collection
The Dark Romance collection captures the dark side of seduction: the obsessiveness, the animal urges, the feeling of abandon. With 24 percent pure perfume oil, each bold and intense fragrance in this collection exudes confidence. These are our most head-turning scents, with sleek and opulent bottles to match.
Renaissance Collection
The Renaissance Collection tells the story of Harlem in the 1920s, when music, fashion, and the culture flourished. In that era, on any given day, any bar or performance space might host a visionary Black artist on the rise. This collection recreates that atmosphere of openness and expression, with a layer of modern artistry.
CHRIS COLLINS

Price

€133.33 (Tax Excl.)

CHRIS COLLINS

Price

€133.33 (Tax Excl.)

CHRIS COLLINS

Price

€133.33 (Tax Excl.)
CHRIS COLLINS
Price
€133.33 (Tax Excl.)
CHRIS COLLINS
Price
€133.33 (Tax Excl.)
CHRIS COLLINS
Price
€133.33 (Tax Excl.)
Tout savoir sur
CHRIS COLLINS
Chris' obsession with fragrance started during his childhood when his father wore the iconic Geoffrey Beene's Grey Flannel. The packaging and scent left Chris captivated and this experience sent him down a lifelong path of scent discovery. A meeting with perfumer Kilian Hennessy inspired Chris to create his own fragrances that he could share with the world. He moved to the South of France, Mougins and Grasse, to learn the art of perfumery and if asked, Chris would tell you, 'I am not a perfumer. I am merely the designer of my fragrances. I am the author of stories that I get to express through scent. The perfumers themselves are artistic marvels, they're like painters. Like Basquiat, Pollock or Picasso, the perfumers are painters of olfactive masterpieces'.
'Alchemy of Fragrance' speaks to the divine process of fragrance creation. Individual notes and ingredients, which singularly have very little value, are carefully hand selected to meld beautifully together in the creation of the elixir of life. Harlem Nights, Chris' depiction of Harlem after the sun goes down, tells a story of romance and mystery. It's warm and seductive with notes of boozy rum, dirty patchouli, sandalwood, vanilla and orris. Renaissance Man explores the rebirth and revival of man; the perpetual evolution of human kind. It's manly and aromatic with notes of spicy ginger, animalic honey, sandalwood, leather and smoky tobacco. The Danse Sauvage, spicy and sexy, tells the story of Josephine Baker's performances in 1920s Paris. It's very seductive and spontaneous, with notes of boozy cognac, black pepper, chili, plum and cedarwood.
Although initially created for men, his fragrances are universal and speak to any lover of a bold, daring scent. Each scent of his fragrance collection is 50ml in size and retails for €160.
Founded in NewYork City in 2017, Chris Collins is a luxury men's accessories and fragrance brand known for its refinement, worldly inspiration and American Craftsmanship.