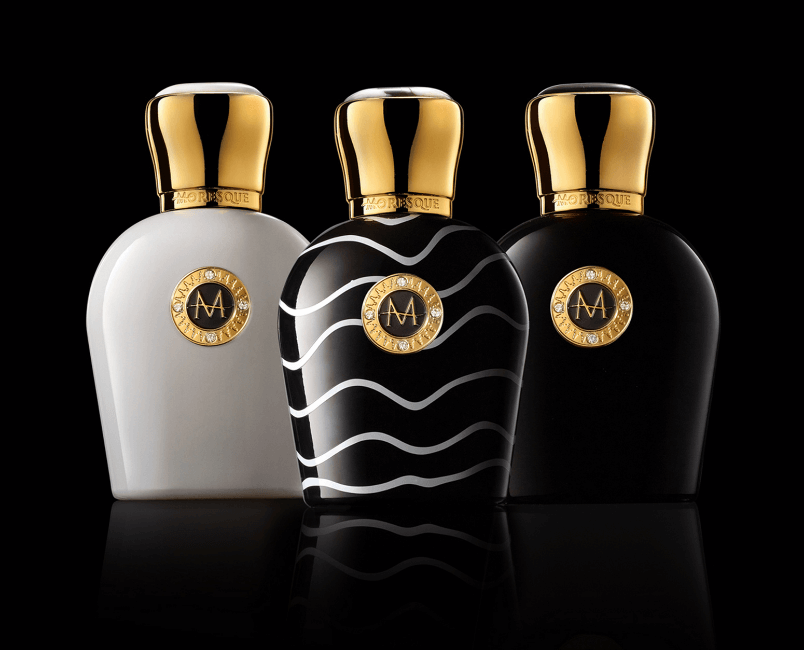 MORESQUE
MORESQUE PARFUM is the perfect combination of typical Italian design, fineness and taste, with the fascinating art of arabic perfumery. It is a jewel entirely Made in Italy: from the concept to the creation of its fragrances, MORESQUE PARFUM is a masterpiece of Italian research and creativity.
Everything about
MORESQUE
"Moresque" is an antique variant of the English term moorish, which holds an important legacy: the art of the arabic culture. MORESQUE PARFUM's name and identity take their inspiration from the splendor of the Moorish civilization, and from the architectural style inherited from its people. The Moorish art developed between the end of the 11th and 15th century in the western Mediterranean Sea. This type of art results from the occupation of the Iberian peninsula by the Moors, from 711 until 1492, who gave that land the name of Al Andalus: Andalusia. MORESQUE PARFUM's stylistic and aesthetic identity is fuelled with a passion for details and marked by Moorish style and architectural lines.
Behind the style and olfactory suggestions of MORESQUE PARFUM, there is CINDY GUILLEMANT. After working on international projects and building her career between Monte Carlo, Paris, Miami and Milan, Cindy travelled several times to the Middle East where she developped a fascination for the Arabic ancient art of perfumery. Both the culture and its incredible charm are the strongest source of inspiration. The Berber origins of Cindy, combined with a passion for art and design, gave the final impulse to the creation of such an innovative and successful brand.
The three different Collections of MORESQUE PARFUM hold the characteristics of two continents. Art, history and Middle Eastern tradition are combined with typical Italian taste. The result is a perfect balance between design, class and prestige.