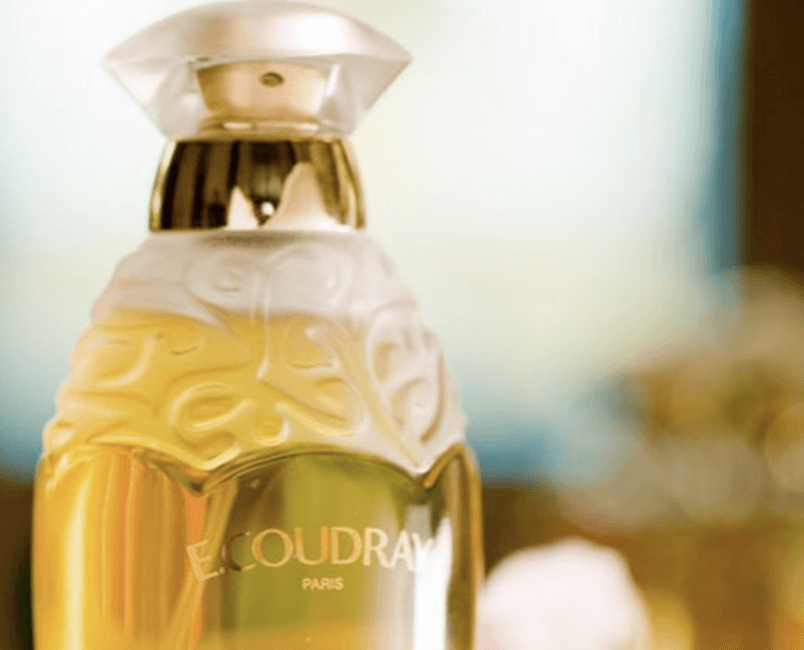 E. COUDRAY
Nostalgia has a future.

A wind of modernity blows on Coudray... while keeping the Maison spirit: the eau de toilette bottle inspired by an art deco model of the Coudray house becomes more slender and floral arabesques adorn the body of the bottle. 
Everything about
E. COUDRAY
During the reign of Louis XVIII, Edmond Coudray, doctor-chemist, started to supply Eaux de Cologne, creams, soaps and pomades to the greatest crowned heads. He soon began to concoct luxurious perfumes for them, such precious fragrances as "Rêve de reine", "Gants poudrés"... for Queen Victoria of England he created the perfume "Reine Victoria" and the famous soap with lettuce extracts. During the second Empire his boutique was a "rendez-vous" for the Imperial family, the Marshals of the Empire and the new nobility, who enthusiastically adopted his creations: Eau de Cologne Extra-fine, Bouquet Impérial, le bouquet de Louise et Marie.

The brand, with L.T. Piver, Lubin, Houbigant and Guerlain was among the five greatest perfume makers of the 19th century. On the death of Edmond Coudray in 1860 his son-in-law took over the company. The company never changed its name and under its different owners remained true to its founding principles of tradition, quality and refinement.

The 20th century began boldly. E. Coudray was entering on its path to immortality. In 1970, it created the innovative concept of the "Espace Bain"...Using the expertise handed down through the generations, the company successfully drew on the riches of the past to invent a new modernity and allow women to use fragrance as freely as they wished...