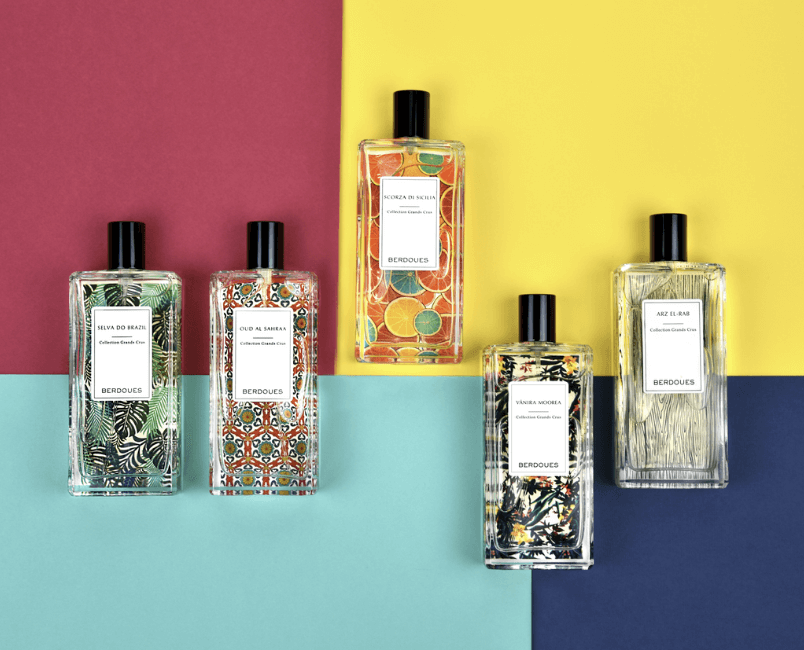 BERDOUES
The House of Berdoues has been developing perfumed creations for more than a hundred years, applying French high perfumery's hallowed practices. Our perfumers, who have inherited a precious tradition, have explored new areas yet, remained true to who we are...
All this has naturally inspired a fine and singular venture.
Everything about
BERDOUES
 The yearning to gather the finest ingredients that Earth has to offer and bring them together in an exceptional line of colognes is what spawned the path for our Grands Crus Collection. Our leitmotif was to create a collection of unique colognes with strong statement and personnality.

Another desideratum was to give these materials their birthright and perpetuate the tradition they embody while refreshing the concept of cologne to be in concert with our contemporary times.

We take the same care elaborating and producing our Grands Crus as master winemakers do with their finest wines – rare and precious blends, equally defined by their incomparable quality as they are by their geographical identity… The pinnacle of discernment in their category. The original, innovative formulations of the Grands Crus have penned a new chapter in the history of colognes. Our Grands Crus unlock a surprising flurry of scents that our perfumers obtain by selecting the finest ingredients from very specific lands and then applying their flair to blend them.

Each Grand Cru releases all its character, strength andpersonality after protracted maceration in our vats. The quality and concentration of the selected essences ensure that they linger on the skin for an exceptionally long time.