Limited Edition
Exclusivity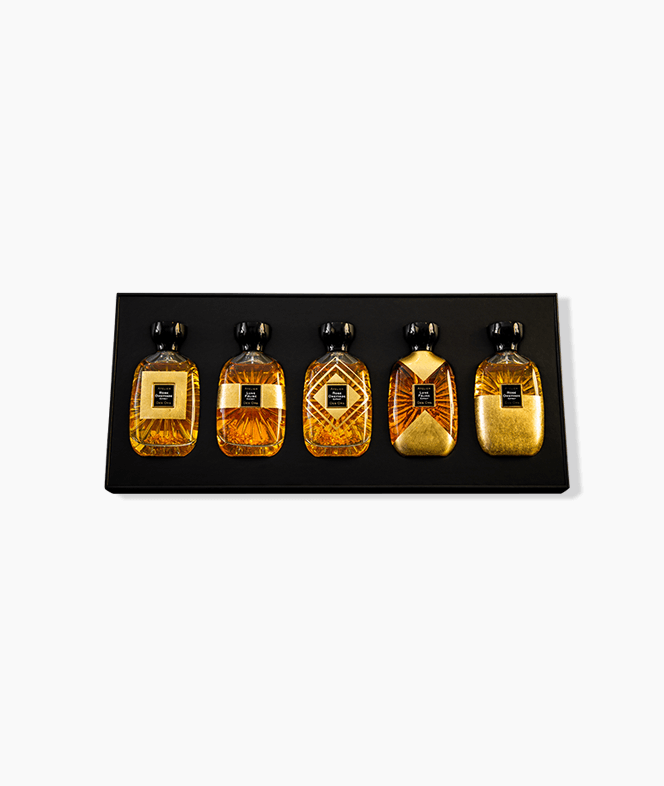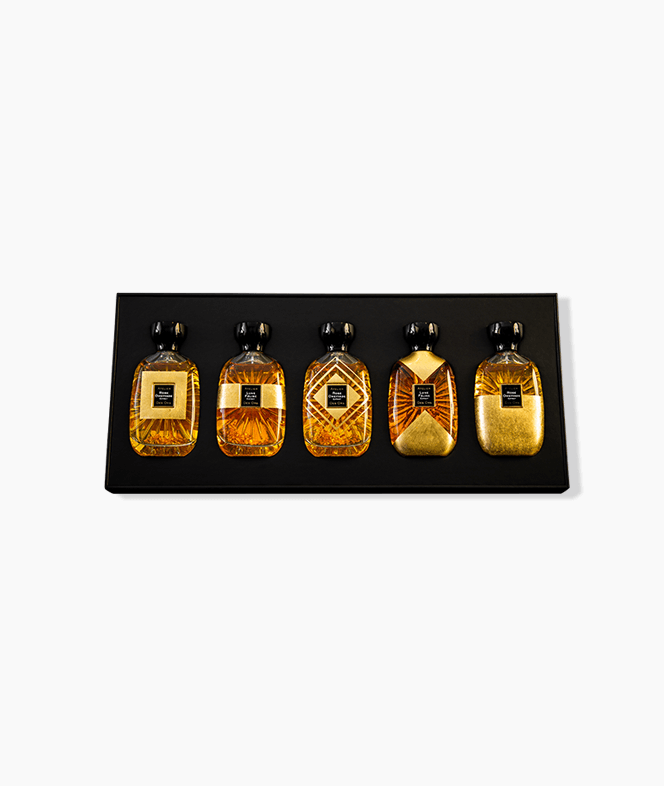 Backgammon Set
Vous devez être connecter à votre compte client
Description
Atelier Des Ors showcases its unique know-how and creativity with this exclusive perfume box!
This collection of five "Artisan's Edition", decorated with 24-carat gold leaf by craftsmen in France, is offered in a backgammon box.
This box set was made in limited number in France.
 Concerned about its impact on the environment, Atelier Des Ors favors the second life of these boxes and hopes that they will accompany you beyond their initial use.
Have a nice perfumed journey!
This set includes :
- Five Fragrance Extracts in "Artisan Edition" - 3 Rose Omeyyade et 2 Lune Féline
- A backgammon set / game box delivered in its cover and gift box
- 30 counters and 5 dice