meltmyheart potion pendant 24"
Vous devez être connecter à votre compte client
Olfactory Notes
Heart Notes
Base Notes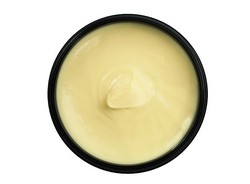 Description
Wearing our potion pendant activates the true magic of our pure perfume oils. Experience the alchemy of strangelove's scents by keeping your potion warm against your skin to maximize its power. Combined with your unique body chemistry, the potion pendant allows its wearer to create uniquely strange, spellbinding moments.
surrender your love...meltmyheart
meltmyheart inspires romance and indulgence for devoted lovers.
This sumptuous oriental contains pure orris butter, a sought-after delicacy in perfumery for which there is no substitute. Like the warmth of true love, orris butter is irreplaceable. Our sensual blend is deepened by the sultriness of beloved oud and sandalwood, soothing ylang ylang combines with white magnolia and French sage to boost spirits. With their irresistible influence, purified ginger, stimulating mandarin, and luscious dark chocolate complete this enthralling creation.

Tender and poetic, meltmyheart embodies an eternal bond between kindred spirits.
Our custom-designed 24 karat gold-plated potion pendant is held on either a thin 24" chain  and contains 1.25ml of pure melt
my
heart perfume oil.